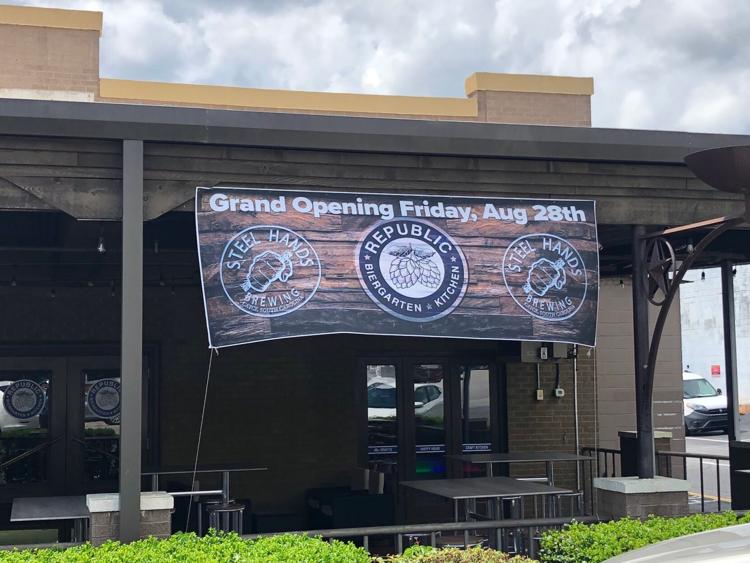 Republic Biergarten and Kitchen is hosting grand opening to the public Friday. The business, located in the former home of the Vista's Flying Saucer, held its soft opening for friends and family Thursday and management was pleased with the turnout.
"I'm a lot less worried because of soft opening last night," Johnathan Lemond said, regional manager for Prestige Dining Group. "I was expecting a lot of issues opening during a pandemic and working with brand new staff, but everyone really came together."
Lemond said that the new staff managed the evening well and were able to work out any kinks to better prepare for Friday's opening.
The sports bar will have indoor and outdoor seating, allowing limited capacity for the time being. Tables will be capped at parties of eight and all seating areas will be socially distanced.
Menu items will include Southern-fusion bar foods with desserts available as well. "Food times were very minimal," Lemond said. "The chef was pumping food out of the kitchen and we only had one or two minor suggestions from customers."
Steel Hands Brewing will be at Friday's grand opening offering $2 off specials on pints. Management plans to add a brunch menu and additional hours in the near future.
Republic Biergarten and Kitchen will operate from 4 p.m. until 11 p.m. daily. Lemond said that once the 11 p.m. bar closing ordinance is lifted, the bar will open until 2 a.m. The restaurant is located at 931 Senate St.