New black-owned home and garden store, Culture + Bloom, announces its official launch with a wide range of high-end home and luxury garden decor items for different categories of homeowners
July 14, 2020 – Culture + Bloom looks poised to disrupt the home décor industry as the store continues to garner reviews since their official launch on June 30, 2020. The Atlanta-based black-owned home and garden store focuses on providing high-end home and luxury garden décor targeted to meet the specific needs of people of color and culture.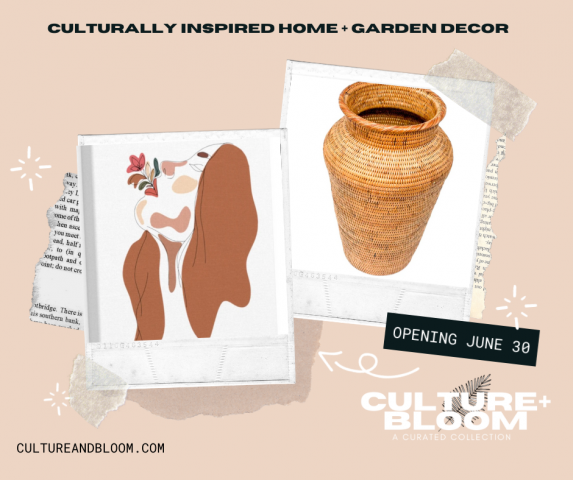 There has been a steady growth in the global home decor market, with studies revealing that the industry has continued to gain traction in emerging economies, thanks to the rise in the affluent population. According to a report recently released by Allied Market Research, the global home decor market was valued at over $616 billion in 2019. The market is estimated to reach more than $838 billion by 2027, representing a CAGR of 3.9% from 2020 to 2027. However, the market seems to be skewed as people of color often find it difficult to get products to suit their needs. This rather unfortunate phenomenon is about to change with the emergence of Culture + Bloom.
Founded by Vanessa Patrick an African- American/ Black woman, born and raised in Tennessee, the store focuses on representation, after realizing that people of color and culture often are not featured in artwork, garden décor, and decorations for homes. Consequently, the store offers fantastic pieces curated by talented artists, referencing culture, color, and origin.
"Representation matters everywhere. The home, office, and garden is not an exception," said Vanessa Patrick, CEO and owner. "A home and garden store owned and curated by people that look like me, finally," said Giselle, a customer from Jackson, TN.
Culture + Bloom offers different categories of items, with culture and history behind every piece. The company's diverse and unique collection is ideal for garden enthusiasts, and all categories of individuals that appreciate art and diversity.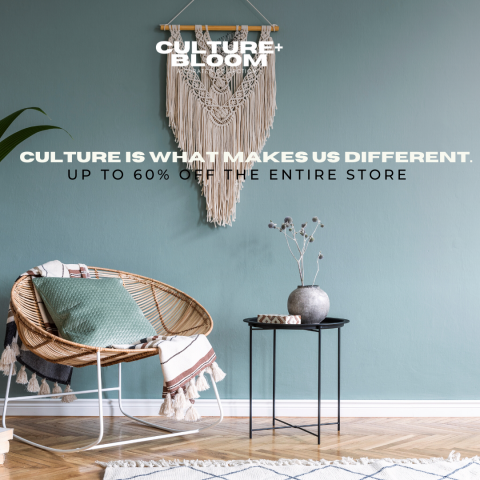 In line with the company's goal of putting dollars back into the community to provide outlets for the underserved community to explore the healing power of gardening, meditation, and positive self-representation, Culture + Bloom will feature an artist of culture on their page every quarter for special promotions and highlights.
The company is giving artists or designers who are interested in being featured an opportunity to reach out to them via their contact details and submit their portfolio via email bloomers@cultureandbloom.
For more information about Culture + Bloom and their collection of curated home décor, please visit – https://cultureandbloom.com/
Culture + Bloom can also be found on social media, including Facebook and Instagram.
About Culture + Bloom
Culture + Bloom was founded by Vanessa Patrick to provide premium quality home and luxury garden décor to underserved communities. The store features culturally-inspired and socially-aware pieces that are curated by a team of minority artists, designers, garden-enthusiasts, and plant lovers.
Media Contact
Company Name: Culture + Bloom
Contact Person: Vanessa Patrick
Email: Send Email
Phone: 404- 832-5727
Country: United States
Website: https://cultureandbloom.com/
Press Release Distributed by ABNewswire.com
To view the original version on ABNewswire visit: Minority-Owned Business, Culture + Bloom, To Disrupt The Home Decor Industry With Positive Artistic Representations