Patricia Richardson, who once starred as beloved matriarch Jill Taylor on "Home Improvement," said she has no regrets leaving the hit series behind.
"The reason I turned down the ninth year of 'Home Improvement' was that I was a single parent and away from my kids too much," the 67-year-old recently told Closer Weekly.
"I left the show, and I have to put my children first since then," added Richardson, who is a real-life mom to 33-year-old son Henry Baker, as well as 27-year-old twins Roxanne and Joseph Baker. "That's why I've kept quitting the business: to be with them."
'HOME IMPROVEMENT' STAR SLAMS RUMORS
The magazine added Richardson also turned down the $30 million offer to care for her ailing parents.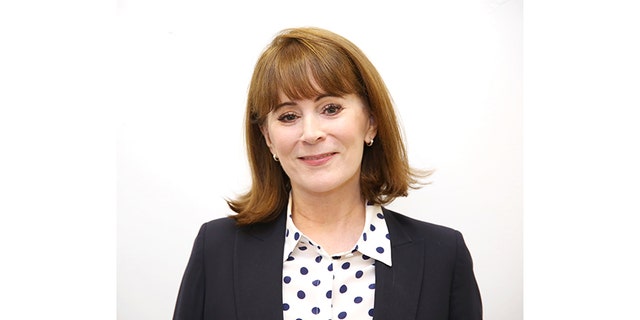 "I also passed up on another show that won, like, 30 Emmys," she said. "But I don't mean to sound like, 'Oh, I sacrificed this huge thing for my children,' because it's what I wanted. Granted, it's what they needed, but it was also what I needed because I missed them terribly. 'Home Improvement' had much longer days than most sitcoms. Because I was involved in all the writing, I was away from them more than I wanted and felt I missed so many things."
NEWS: TIM ALLEN INVOLVED IN CONTROVERSY
"Home Improvement" told the tale of Tim "The Tool Man" Taylor, a television host raising three sons with the help of his loyal co-host, his loving wife and their eccentric neighbor. It starred Tim Allen, Earl Hindman and Richard Karn, among others. The sitcom aired from 1991 until 1999.
Richardson told the publication she has fond memories of the show.
"Tim and I were always cracking each other up," she explained. "We came up with so much of what you saw on the set every day. There was the time that Tim was throwing potatoes around at the male crew members and hit a female camerawoman in the face, so that became kind of a joke.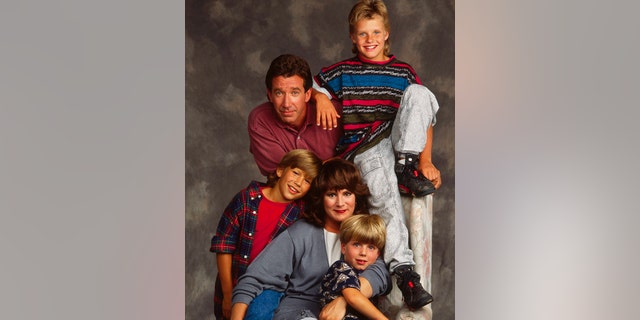 "I got hit in the head with a football more than once because it took so long for Disney to give the kids an outdoor space to play that was safe — and they weren't that good at it! It was just a fun set, and we really were a family."
However, Richardson admitted she wasn't comfortable with being a celebrity during the height of the show's popularity.
'HOME IMPROVEMENT' CAST: WHERE ARE THEY NOW?
"I really hated fame," she said. [Co-star] Jonathan Taylor Thomas and I had similar reactions — he backed off, too, and went to school. I didn't do charity events because I was desperate for time with my kids and husband, who was always mad I was never home. Hence the divorce.
"[And] when I had to [co-host] the [1994] Emmys, it was the worst day of my life. I was terrified. I was so stupid! In theater school, nobody ever talked to us about having to sell yourself. So I really backed off to a great extent, and I essentially killed my career."
It wasn't just Richardson's fame that came to a sudden halt. She and then-husband, Ray Baker, called it quits in 1995 after 13 years together.
Despite leaving behind "Home Improvement," Richardson still found ways to act in front of cameras but became selective with her roles. It wouldn't be until 2002 when she appeared as a recurring character on "Strong Medicine."
"They gave me a four-day-week, three-year contract, so I knew I wouldn't have to commit for a long time," said Richardson. "At that point, I had my kids four days a week, [Ray] had them three days, so there was only one day when I was working and had them. I did that show for three years, but then we changed the custody agreement and it got rough, so I left."
In 2005, Richardson was offered the role of Sheila Brooks on another TV show, "The West Wing." What should have been a short gig of only filming a couple of episodes turned into a two-year job.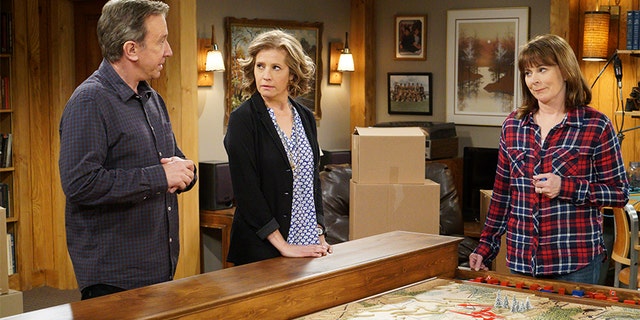 "I was leaving a six in the morning and never had live-in help, so that got really hard," she said. "After 'West Wing,' I decided to leave the business for four years until my kids got out of high school to be with them. Then when my last one went to college, I had been out of the business for so many years. It was very hard to get back in."
Richardson enjoyed a brief reunion with Allen, now 65, when she guest-starred on his current sitcom, "Last Man Standing," in 2015 and 2016. The series, which first premiered in 2011, is based on a married father of three [Allen] who tries to maintain his manliness in a world increasingly dominated by women.
It's uncertain whether Richardson will return for future episodes.
"When I went to do the show, he would think it was so weird," she explained. "He'd do a bedroom scene with Nancy [Travis], then I was on the set and his real wife would be out in the audience. He was so confused."
And while the former TV couple still has love for each other, their separate lives have made it difficult for them to stay in touch.
"I travel a lot and he does, too," she said. "He is very dedicated to Nancy Travis, who is the nicest person in the world, and he has his own real wife, so what's he going to do hanging around with me?"
But these days, Richardson is keeping busy. She is currently appearing in the new Lifetime film "A Christmas in Tennessee" where she gets to return to her musical roots. The film explores how a baker (Rachel Boston) unites the people of her small mountain town to stop a real estate developer. Richardson plays the 36-year-old's mother.
"My first job in New York was [on Broadway in 1974's] 'Gypsy,' and then I didn't work for a year," said Richardson. "If you did musicals, they sort of didn't take you seriously as an actor. I'm not that great of a singer, but I can belt! Growing up we moved a lot, and we were always in the church choir. I was also in school choruses, so I grew up singing with people and that's still my favorite thing to do."
Despite the many twists and turns of her acting career, Richardson said she wouldn't have had it any other way.
"Every once in a while I'll laugh, but when I'm laying on my deathbed, will I be sorry that I wasn't on that show that won 30 Emmys, but I have a good relationship with my three children and see them all the time? No," she said. "Granted, I've been far from the perfect parent, but I didn't have perfect modeling and kind of had to relearn parenting to a great extent."