Carpets or rugs can add warmth a room but they also need to be durable enough to withstand years of foot traffic. A rug that is cohesive to the theme of the room will add an aesthetic quality to the room that is pleasing to look. Alternatively, a textured or a colourful rug can also be used to hide drab floors or simply update the look of the room. Depending on your budget for both purchase and maintenance, go for a rug or a carpet that brings the decor of your home together. Look through the beautiful options of carpets for your home:

The easiest way to incorporate a carpet that gels with the decor of your living space are to opt for one that is in a neutral shade. Muted colours of grey, beige, ecru will add interest to your floor without creating a big visual impact. This grey carpet with soft floral print is perfect to be placed in a living room.

Match the carpet's colourway with similarly shaded cushions and other accessories.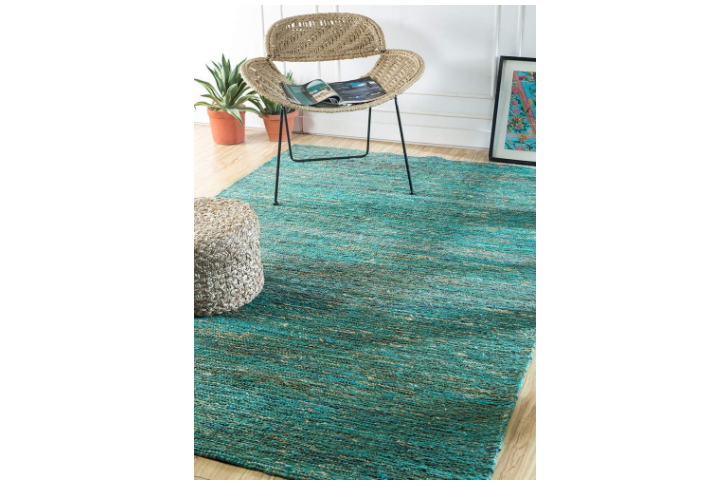 While a bold print or a pattern can displace the calm vibe a bedroom needs, miniature patterns do the opposite. This green coloured carpet with a slub-look would add a texture to an otherwise blank flooring.

Since the green colour would create a visual impact, make sure all other upholstery and furnishing of your home are subtle.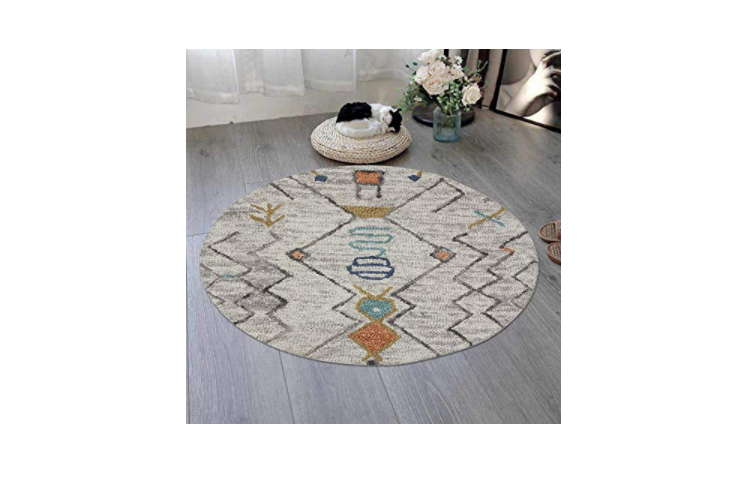 Ideal for a wooden floor, this abstract pattern rug would give your living space a luxurious appeal. The hand-tufted carpet is made with a wool blend and will instantly upgrade your living space with its modern aesthetics.

Match this carpet with similar furnishings or contrast it with deeper hues like navy or garnet.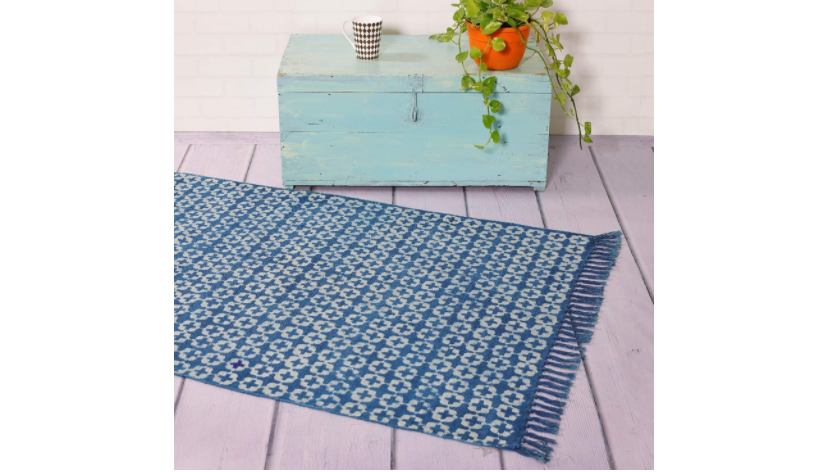 Inspired by traditional motifs, this carpet's design is a modern take on traditional heritage. The cotton construction will give the room a luxuriously soft underfoot. Place this carpet in your bedroom to furnish it with a bohemian and gypsy vibe, transporting you to a land of relaxation and ease.

With a pattern that will stand out anywhere it is placed, match the entire decor of your room with its colour palette to create a harmonious look.

With a stark combination of maroon and white, the colours of this carpet are a rich combination, ideal to accentuate the decor of your contemporary living room. Made from velvet, this carpet would lend a warm and inviting vibe and will make your home look like a cosy haven.

This carpet measures 6 feet in length and 9 feet in width.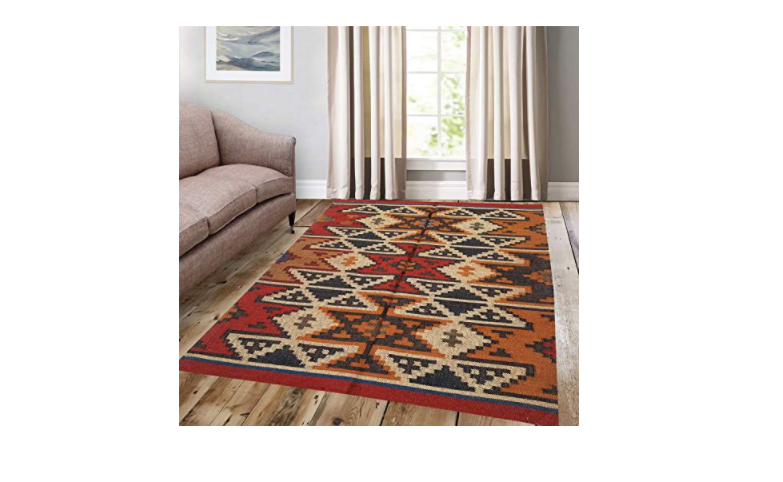 This earthy-hued carpet features a geometric pattern and is perfect for covering a large area such as a bedroom or an entire living room. The carpet can also be used to create a sense of bifurcation in a studio apartment.

With a bold pattern in colours of mustard and brick red, this carpet will surely overhaul the appearance of your living space.
DISCLAIMER: The Times of India's journalists were not involved in the production of this article.