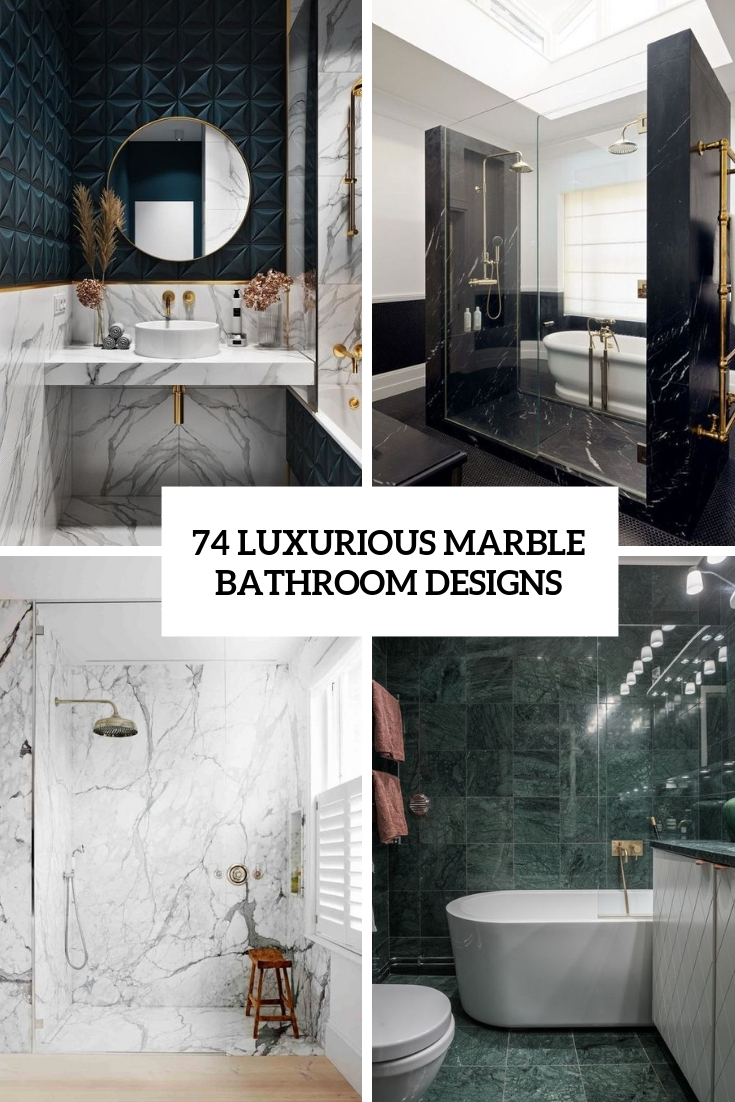 Marble is a royal material, it's refined and expensive. It's the best and most exquisite material for a bathroom design due to its look and durability; from the ancient times it's a material to make bathrooms and saunas. There are several types and shades of marble, it combines with wood and stone well. Marble lets to make a minimalist bathroom but more often designers create exquisite and refined décor in vintage style. Exquisite bathroom appliances and retro touches make marble shine and look even more delicate. It's number one material for feminine bathroom designs and can be used for masculine spaces, too – just imagine a black marble bathing space! Here are some options to consider.
Marble Tiles
If you aren't ready to splurge on real marble, think of marble tiles – they never go out of style just like marble itself. You may choose various shades – from more realistic ones to more unique ones, various patterns, various scales to create your own personal look. Smaller tiles can be clad in patterns, for example, in herringbone pattern; geometric tiles like hex ones give a fresh look to your bathing space. Prefer neutral grout to match the tiles and create a cohesive look, play with various scales and shapes in one space or just find some printed tiles that match.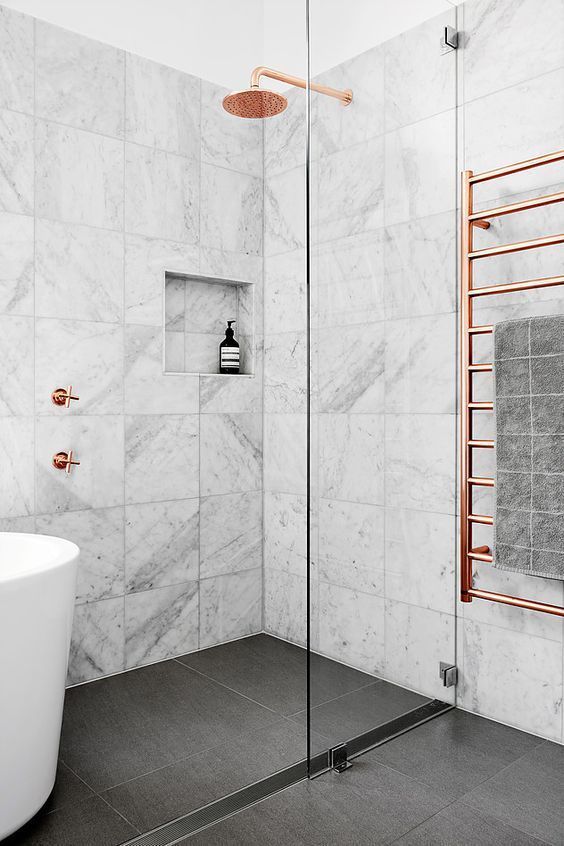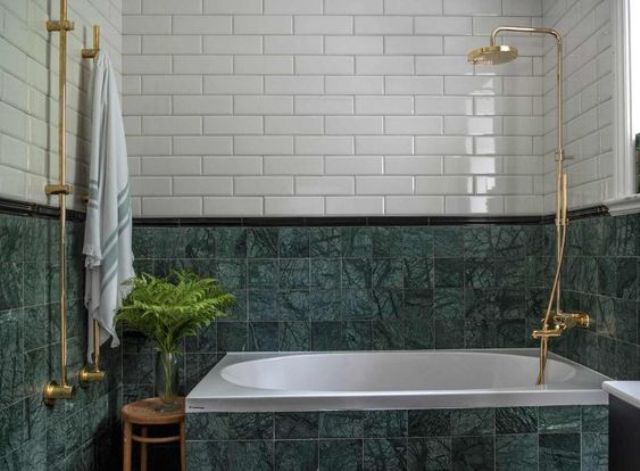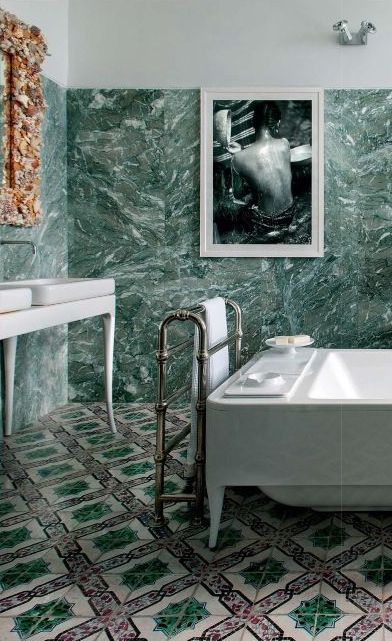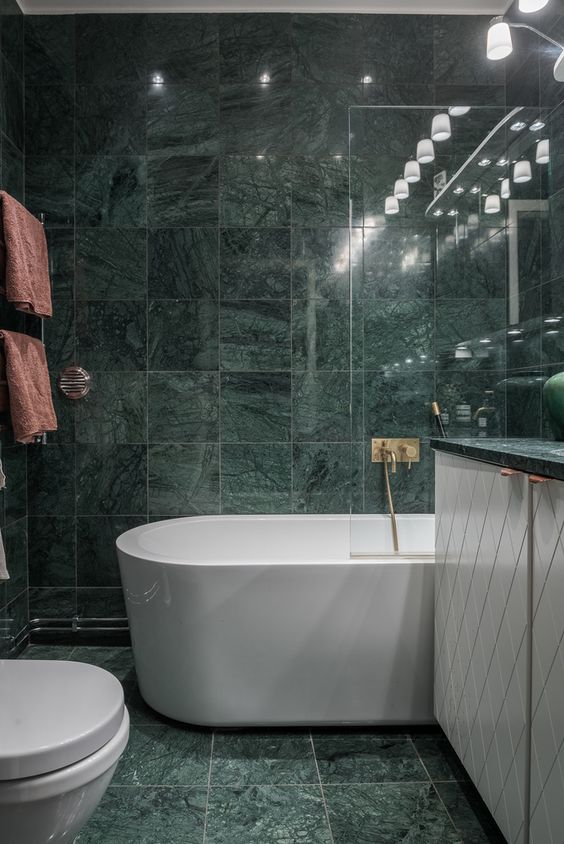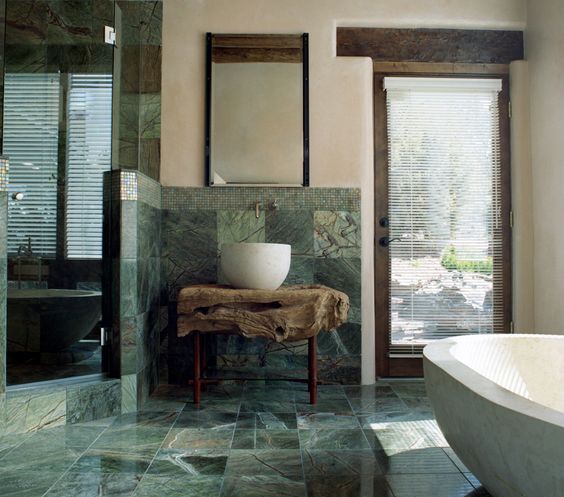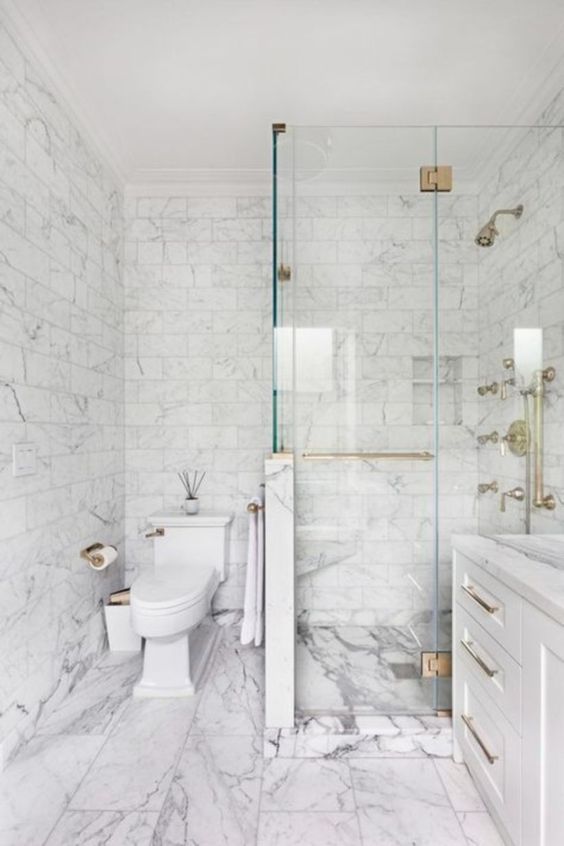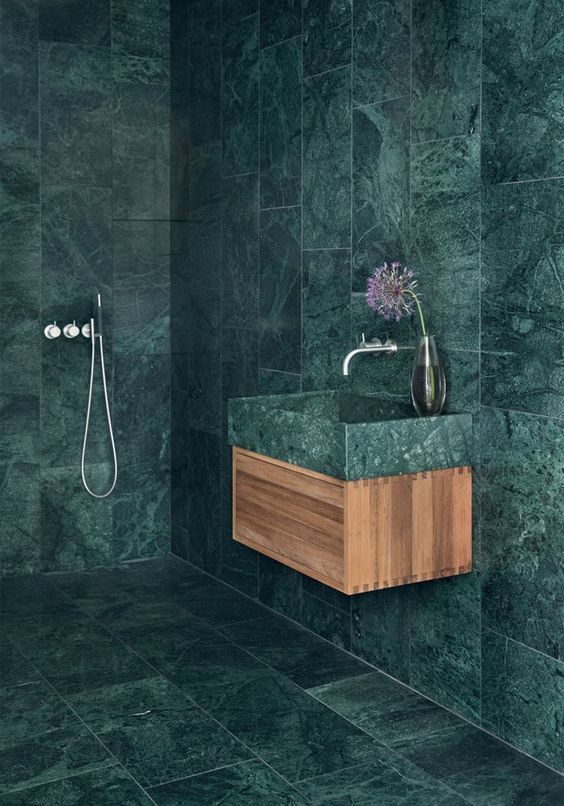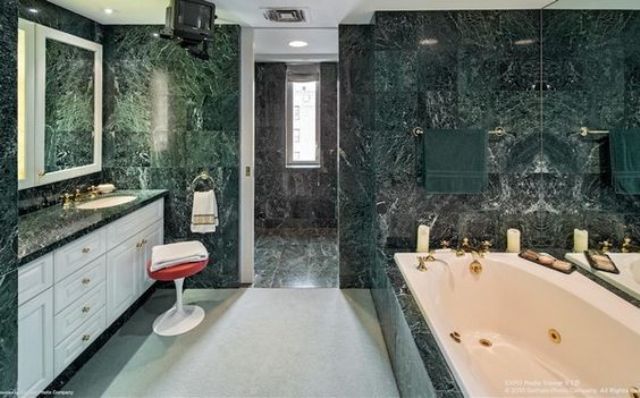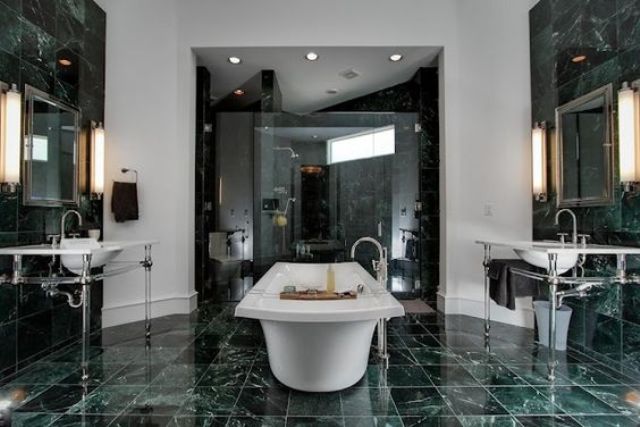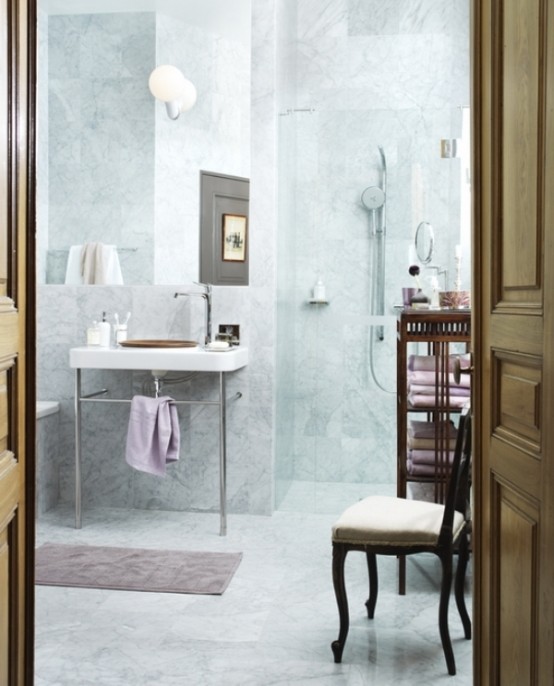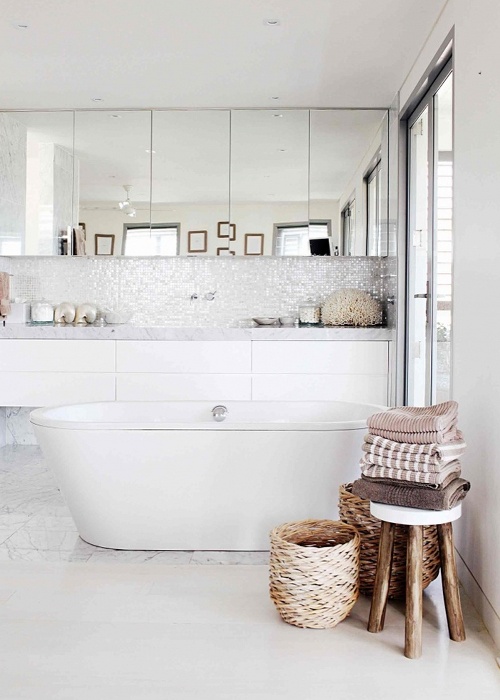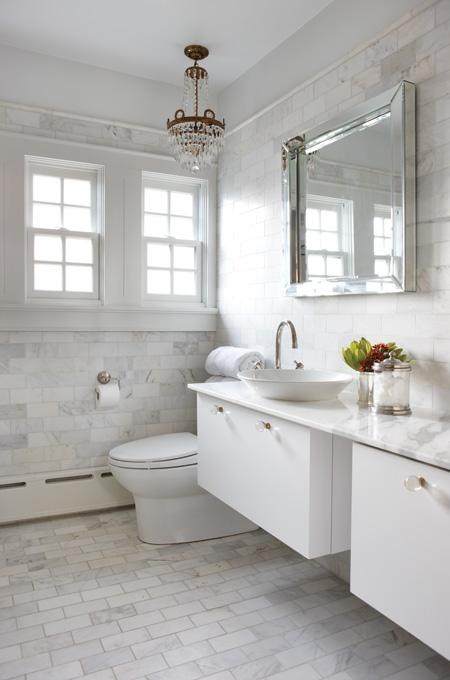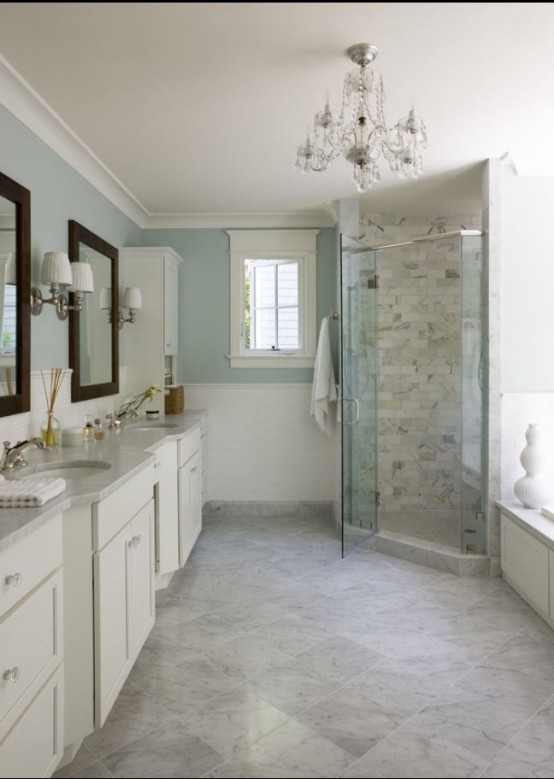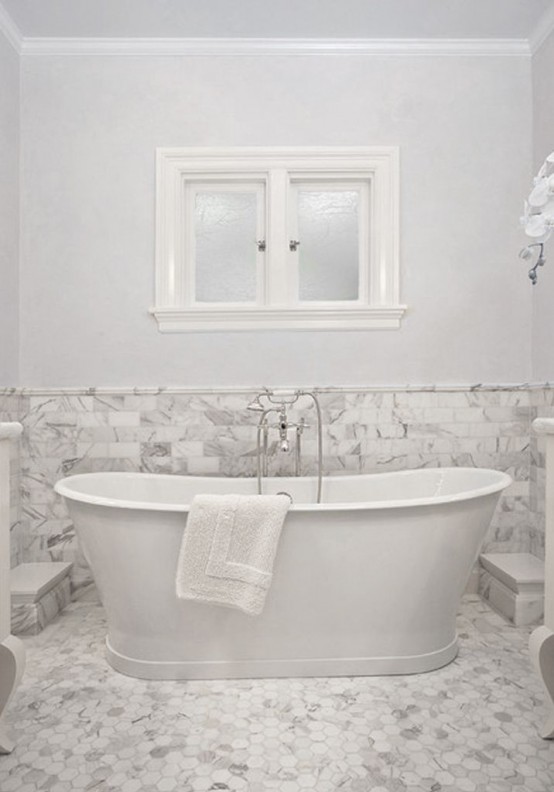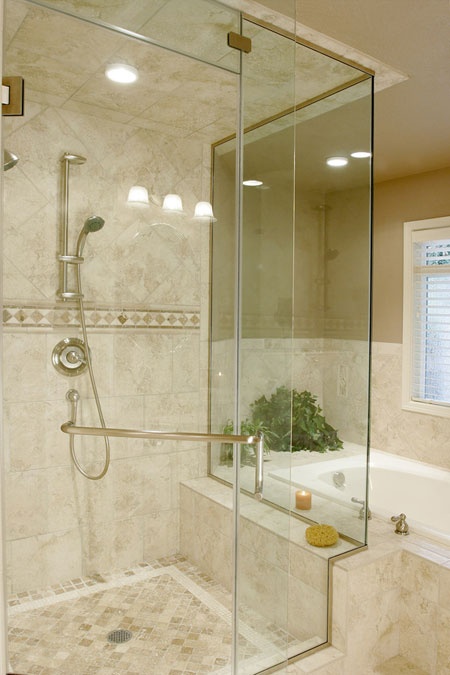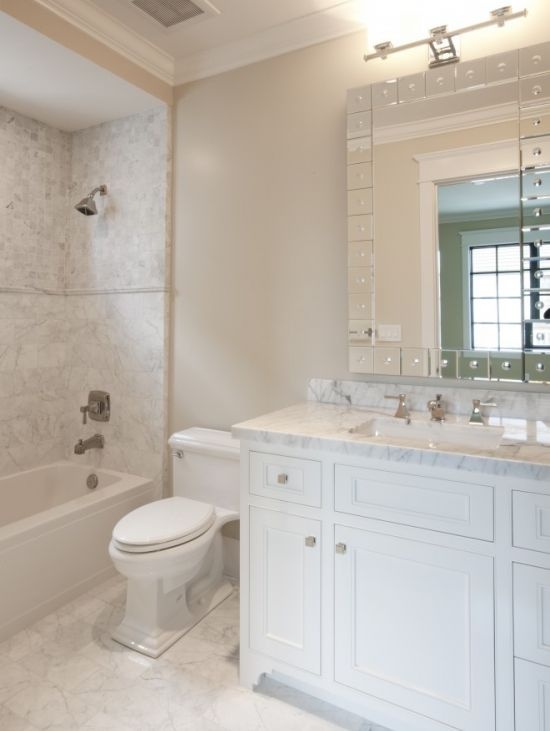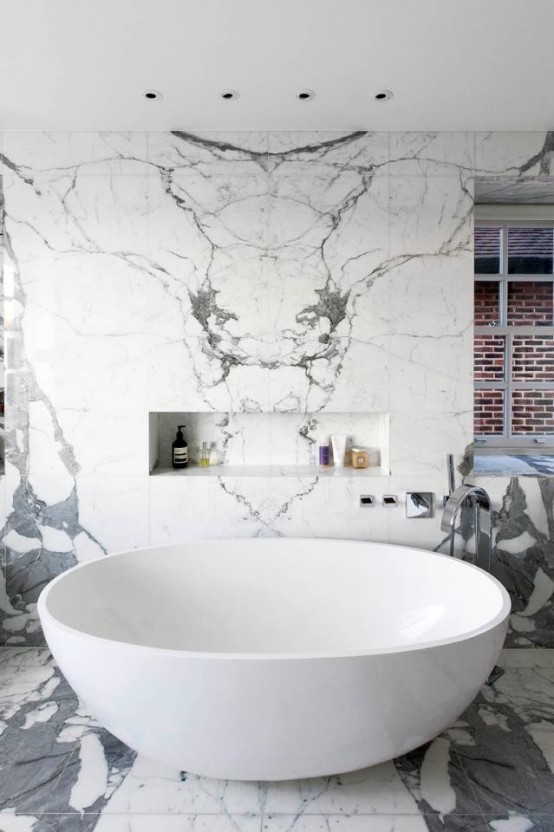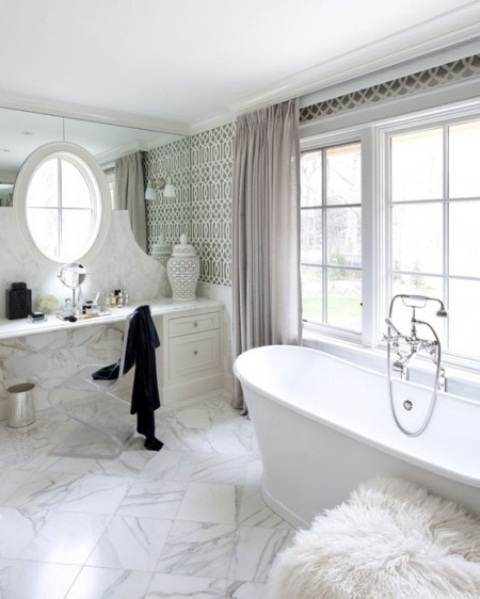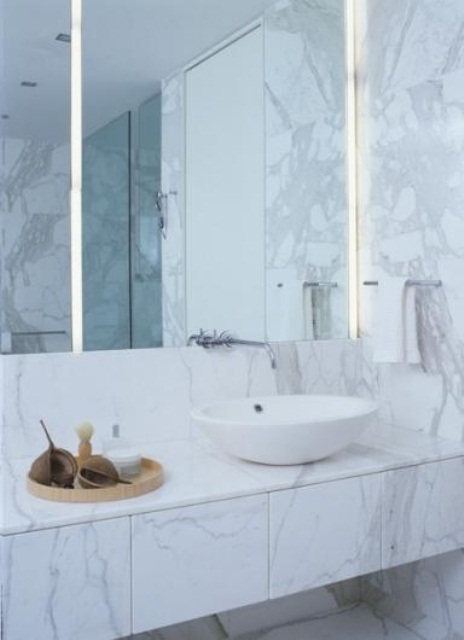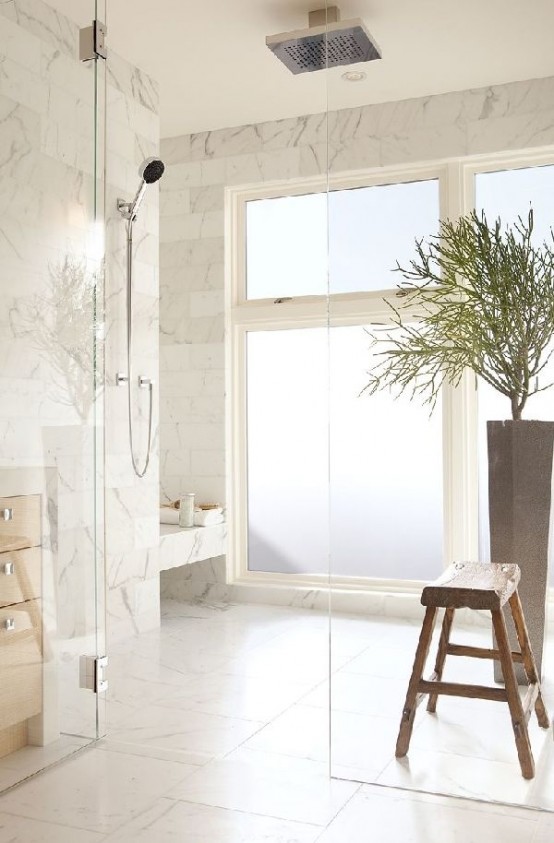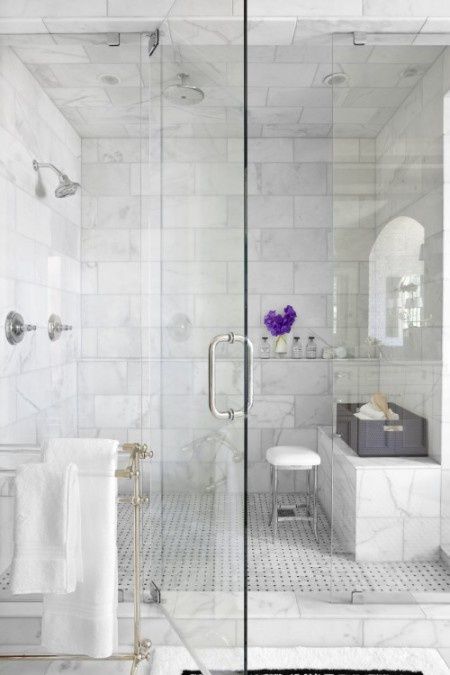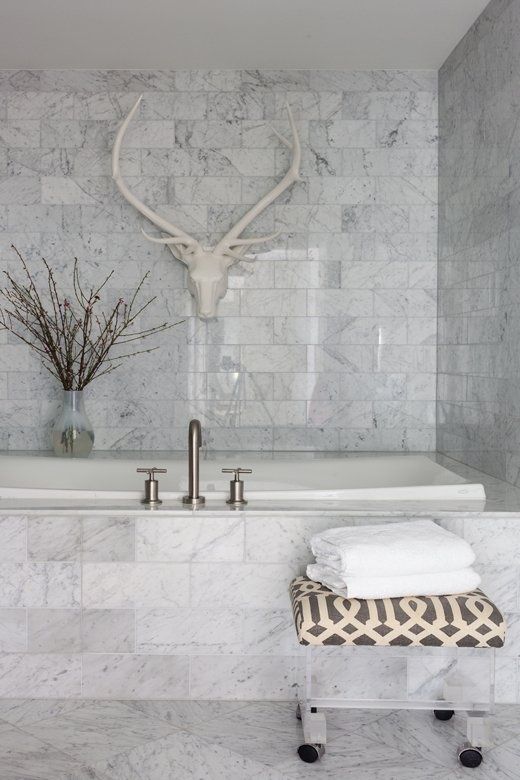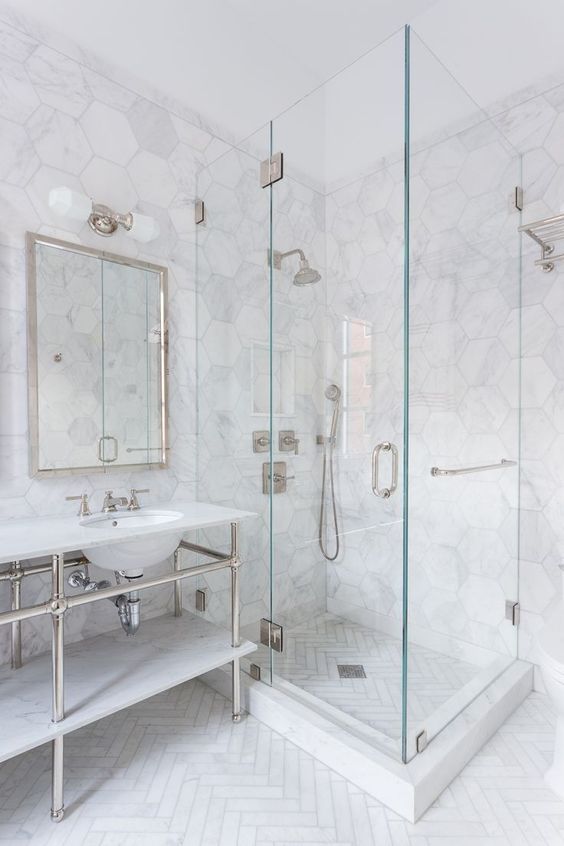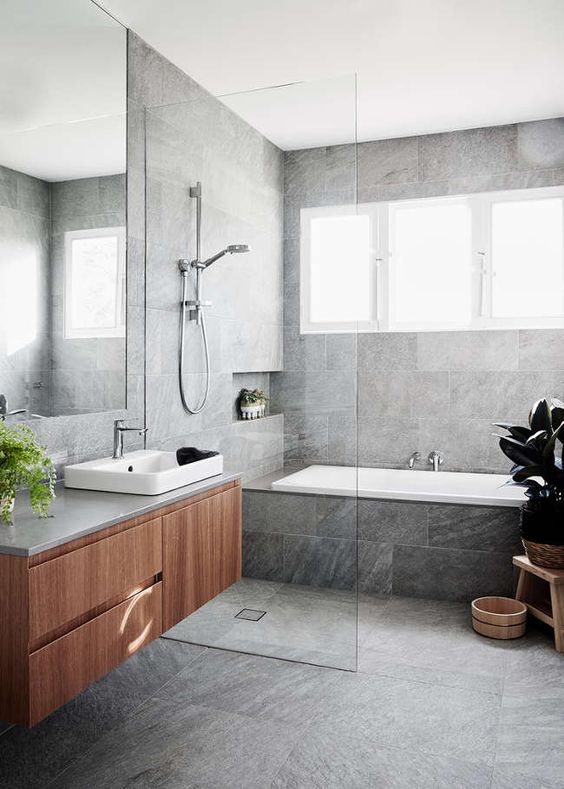 Marble
If you are ready to spend much money you'll get a luxurious bathroom clad with real marble, this is pure elegance that is always on trend and matches any décor style. There are lots of shades and patterns to choose from, you may pair the marble with stained wood, stone, various metals and other cool materials. Marble can be paired with tiles but keep them matching and not contrasting not to distract attention from marble. Add hardware according to the style of your space and voila! Have a look at some ideas below and enjoy!