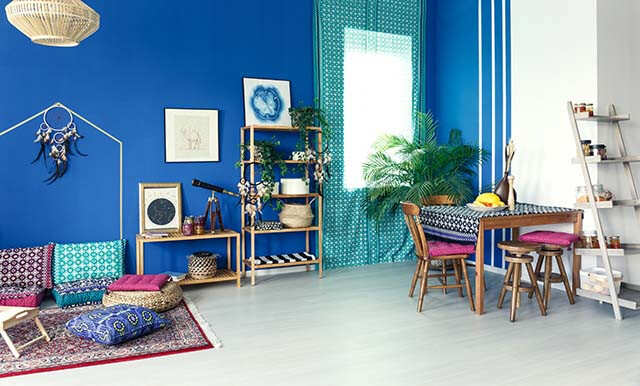 Image: 123rf


Having to spend more time at home might have made you think of how to do up your home in a way that makes it look new and appealing. Whether it is creating that much-needed workspace at home, or just a general change-over, having the right décor makes all the difference.
With the lockdown easing out, shops and delivery options have opened up again. So if you're thinking of amping up the style for your home décor, now is the time. There are many brands available to choose from. We've curated some quirky ones that have just what you're looking for, for your home.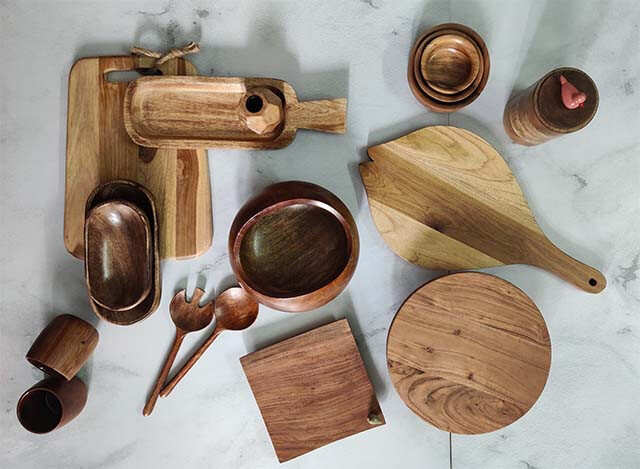 Nurture India
Nurture India is a product design company and manufacturer of eco-friendly sustainable homewares founded in 2018.  Nurture India, has been conceptualised by school friends, Pratima Sinha and Somya Suresh, both from a diverse background with a shared passion for art and craft. They currently specialise in making housewares out of wood. They have products such as trays, platters, cheese platters, coasters, tissue holders, spoons and holders, chopping boards, among other items. "Wood is our specialisation, and with the growing demand for sustainable materials we wanted to cater to the audiences with a material that is harvested naturally and can be decomposed naturally as well," shares Suresh.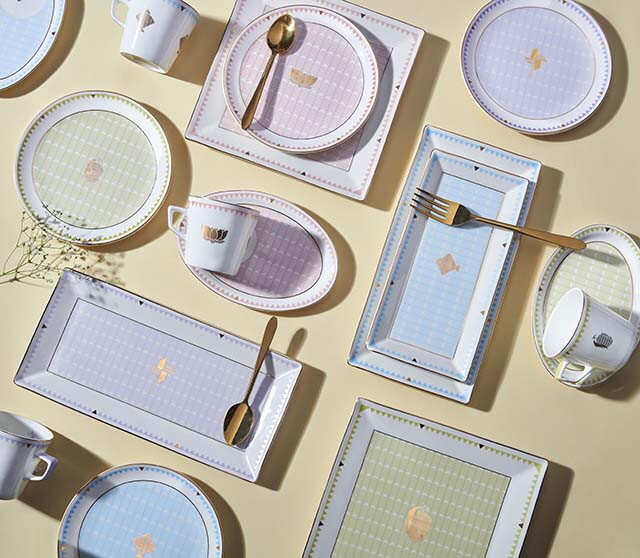 Wink Accessories
Charmed by the understated elegance of pastels, nostalgic for the beauty of simple elements and seduced by the grandiosity of luxury is what defines WINK as a design house.  It was founded Kejal Ruparel and Purvi Dhulla in 2011. They initially started with handcrafted handbags made out of vegan leather and soon found meteoritic popularity with their customised organisers that are designed with solids, chequer or floral wreaths. Crockery was a bold move that was long overdue. Giving in to their passion for combining simplicity with luxury, their crockery uses everyday motifs that bring us simple joy such as pinwheels, mangoes, kites and the classic lotus. Complete with gold-plated rims, this crockery is sure to take us on a Mary Poppins ride to a garden tea party with cakes and slow music and laughter.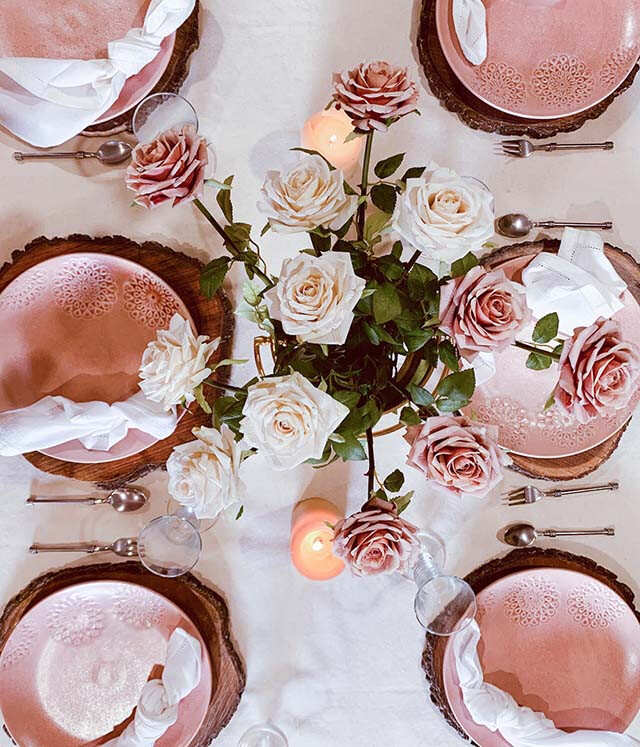 Yellow Marigold
Yellow Marigold is self-expression which nurtures creativity and functionality to ensure a beautifully decorated home that not only functions well but also reflects the personality of the ones who make that house a home. Founded in 2019 by Ella Garg, Yellow Marigold is a lifestyle retail brand in the home decor, collectables and gifting space and is committed to traditional crafts of India while giving it a modern twist. From season-based collections in handcrafted tableware in ceramic, wood and metal to exquisite cheese boards to elaborate dinnerware to fancy tea sets, they have it all.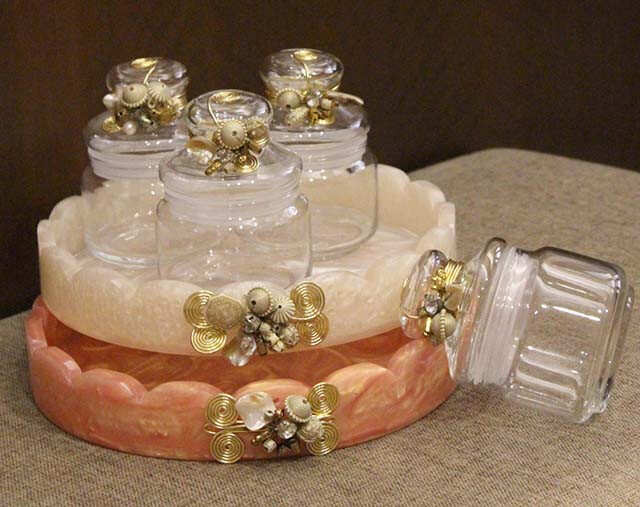 Casa Décor
Casa Decor is a home decor and luxury gifting brand which brings meaning to the term 'beauty with utility'. A team of four women founded the brand; Mamta Goenka, Srishti Goenka, Shreya Bubna and Manushree Goenka. They specialise in resin products, a mixture of chemicals which renders a glossy, marble look to the products while they remain weightless and easy to maintain. Stylish multipurpose conical, fancy platters and dip bowls to resin coasters are some of their best selling items. "We offer a range of elegant tableware to host classy and hassle-free home buffet parties," shares Goenka.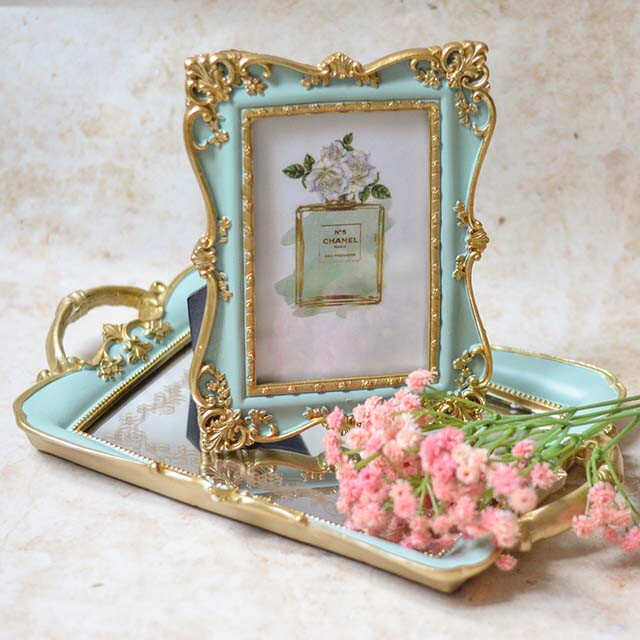 Nestasia
Nestasia was conceptualised during Aditi Agarwal and Anurag Agarwal's travels across South East Asian countries like Cambodia, Vietnam, Indonesia, Malaysia, Thailand, etc. They found that each country had a unique culture that spoke through its people's homes. They house unique and wide range of luxe, colourful, quirky and aesthetic products where there's something for everyone across different price ranges, categories, and styles. Through Nestasia, they created a collection of tableware and home decor products that melded together with the skills of artisans, traditional techniques, modern sensibilities and local, natural materials into a fine collection of products.
*Images used with prior permission

Also Read: 3 Simple And Fun Ways To Add Colours To Your Home Décor