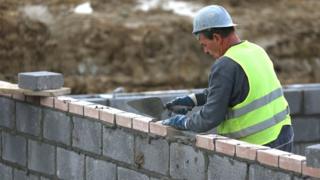 England's first garden villages have been proposed for 14 sites spread across the country from Cornwall to Cumbria, the government has announced.
Ministers have lent their support to 14 planned developments which will each deliver between 1,500 and 10,000 properties and establish new villages.
The new garden villages could provide 48,000 homes, the government says.
Larger garden towns in Buckinghamshire, Somerset and the Essex-Hertfordshire border were also approved.
Proposals include building a 1,000-home garden village on the site of a former airfield in Deenethorpe, Northamptonshire, and a garden town on green belt land on the Essex-Hertfordshire border.
The developments will be distinct new places, with their own community facilities, rather than extensions to existing urban areas, the government said.
It has said there is no "single model" of design to be approved as a garden village, but they should be built to a high quality, be
…
Read More